Nelson Wine tour
Most Popular Tour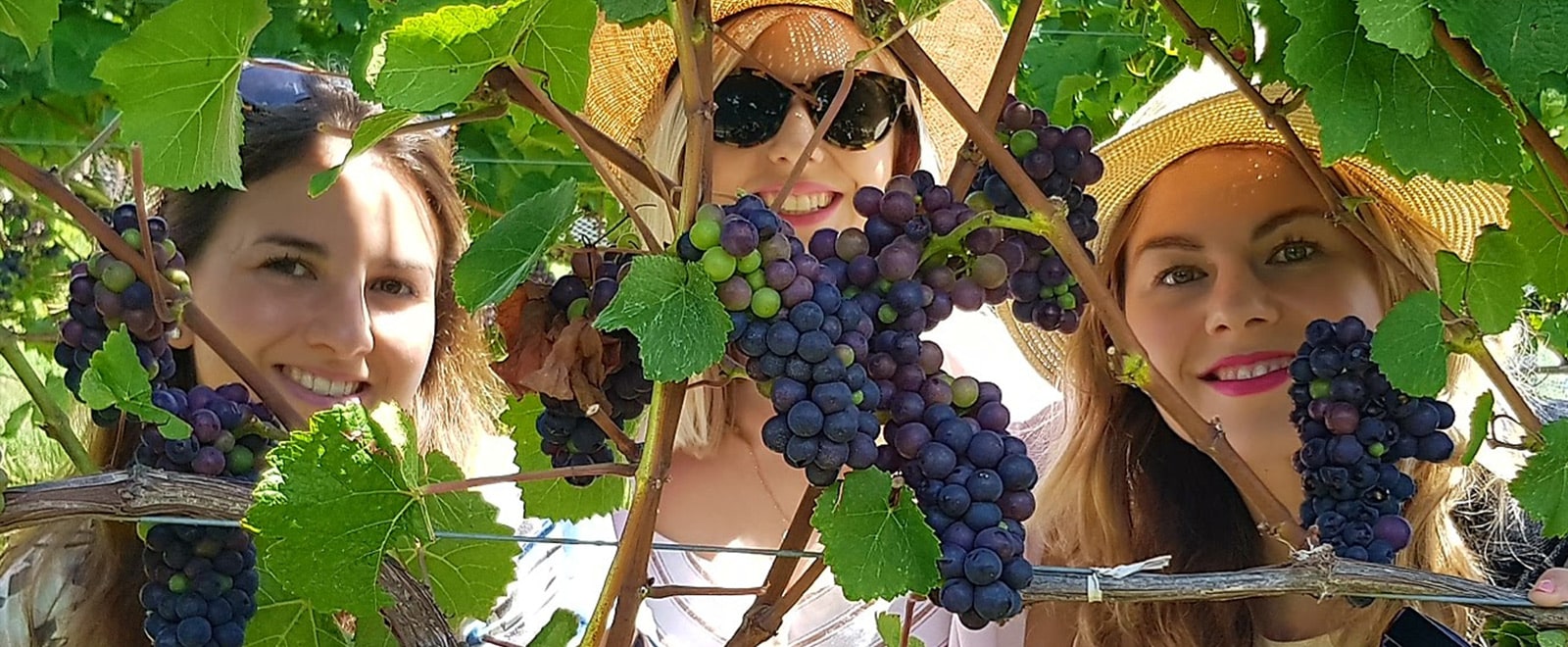 We all know that drinking wine makes you way more awesome, we will have lots of photo opportunities to prove it!!  Experience the wines in the place where they are created and taste the difference between wines created on the stony sunny soils of the Waimea Plains and the gravel-threaded clay soils of the rolling hills of Moutere. 
2020 Vintage update

We have increased our volume in tonnes this 2020 harvest season by 36%, moving us to fourth largest wine producing regions in New Zealand.

 

70% of the 2020 harvest volume in Nelson Tasman was Sauvignon Blanc. An elegant,

tropical fruit, fresh herbs and

mineral driven

expression of this variety.

The rising stars in Nelson Tasman are Pinot Noir, Chardonnay and our amazingly clean and well balanced aromatics.

Your guide CJ is currently training and practicing the art of wine making at home.  Join us for an awesome day out learning how to taste wine like the professionals do (we can always pretend anyway) ha.
We visit 4 wineries for tastings, learning, photography and laughter!!
Meet the wine makers and business owners when possible and feel their passion!!
Areas explored (2 of 4 unique areas):
Waimea Plains, Moutere Hills, Kina Cliffs and Riwaka.
Includes: All wine tastings. Lunch at own cost, we stop for lunch at a vineyard.
Departure: 11am from your accommodation or Nelson i-Site Visitor Centre
Half day: 5 hours (approximately)
Tour price: $140 per person